My good friend Justin was up here rockhunting with me a few weeks ago and after we finished hunting at the quarry at Eminence, we drove ten miles east to Rocky Falls, and cooled down in the spray of the waterfall there. There was a large church group there enjoying the swimmin hole…..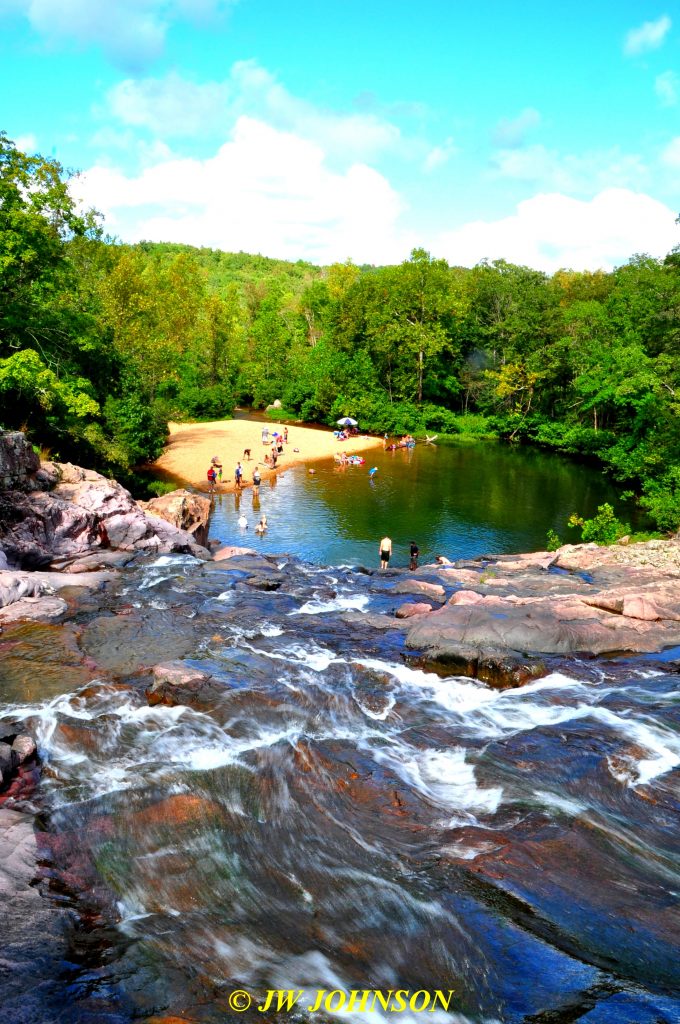 ….some of their younger crowd were up exploring the falls when we climbed up there in our dirty blue jeans and boots…I could tell from their facial expressions that they were prob wondering where we had come from…it was quite warm and the spray from the water falling down that shelf of rhyolite felt very good….
this above is midway up…and then we climbed carefully on up to the top of the falls…cause let me tell ya, those rocks get very slippery when they are wet and the closer to the top of the falls, the harder it is to find dry spots on the rocks to put your feet on so you dont slip…I am talking from experience on slipping here….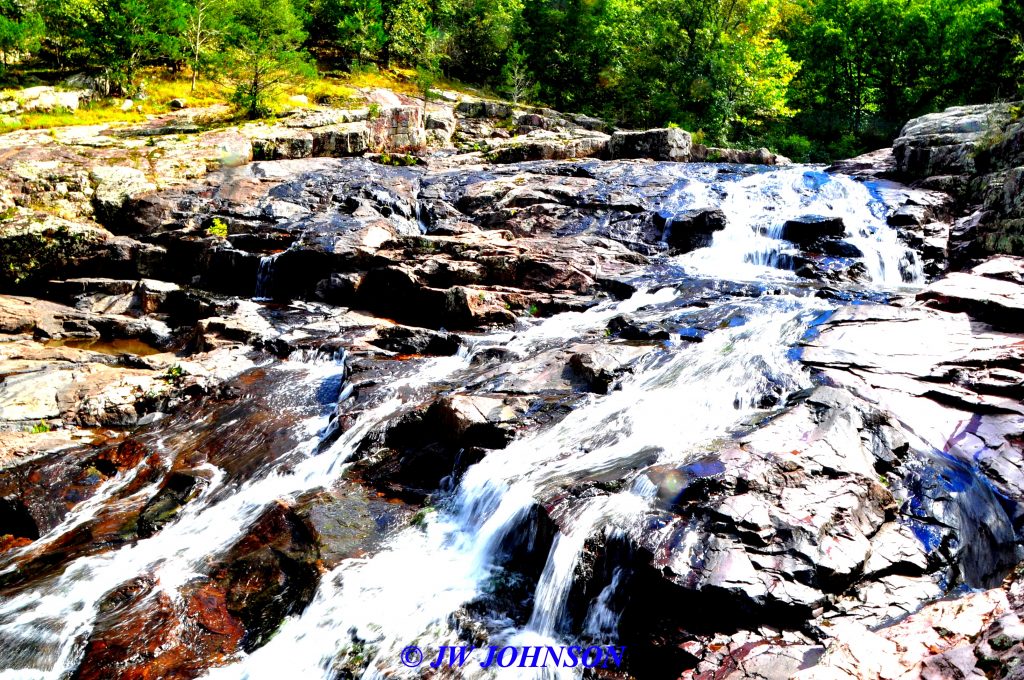 …when we got to the top, Justin found this huge square shaped boulder on top of the bluff and naturally had to climb up on top of it….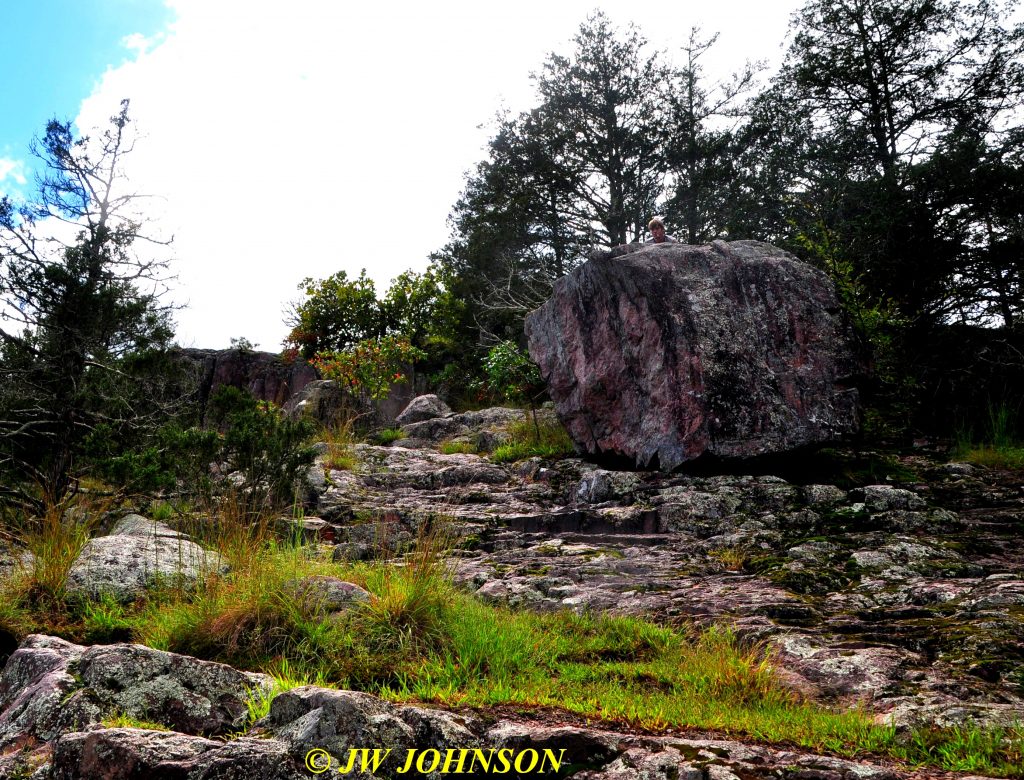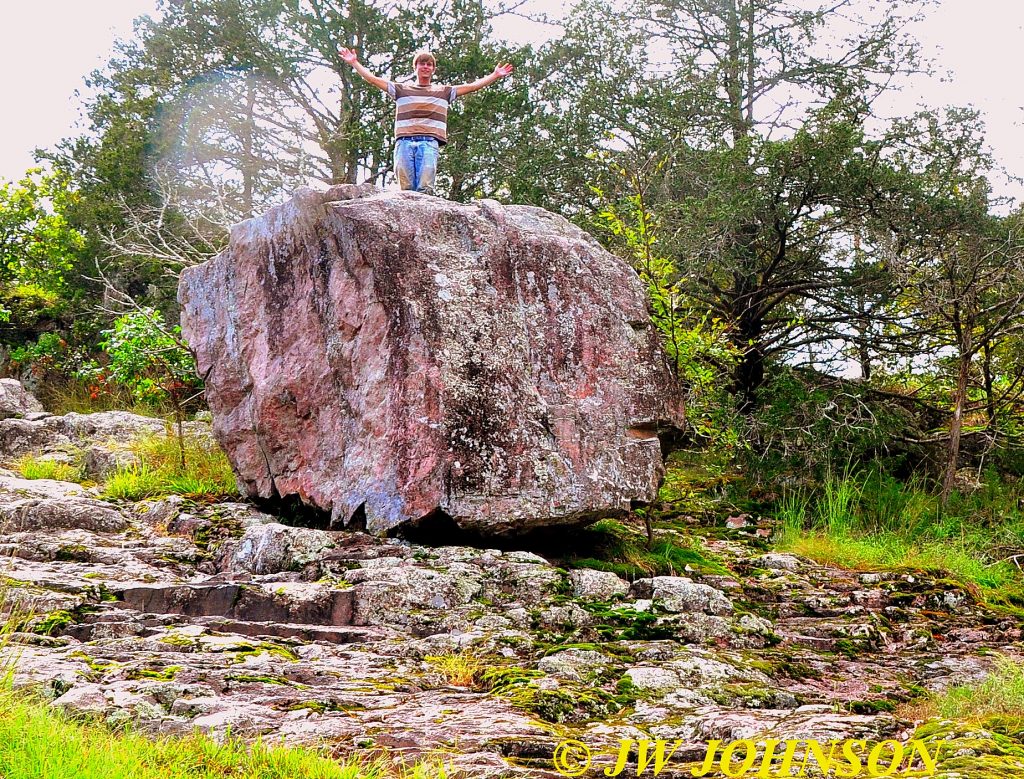 …shortly after that. we climbed back down and headed back to the truck and homeward….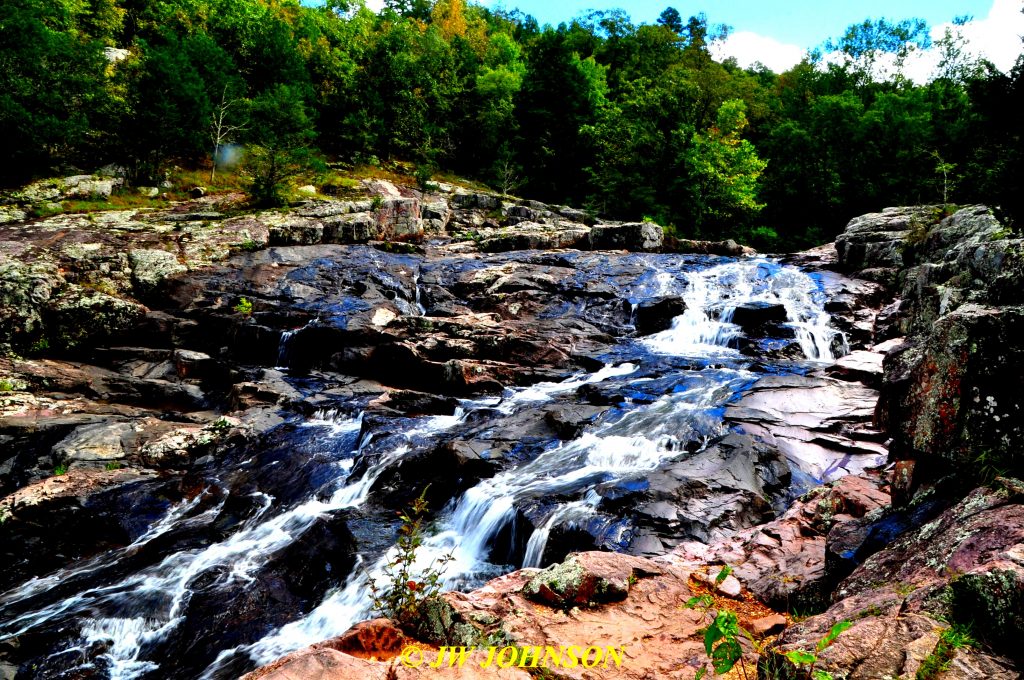 Rocky Falls is one of those beautiful areas of Missouri and the locals there at Eminence really like it, but they do share it well with others too. It`s ten miles east of Eminence on Hwy 106 and then south on H Hwy to Hwy NN, east from there a few miles, watch for the marked turn off to the right on to a gravel road…if you make it to the creek crossing on Hwy NN, you have gone too far. jwjphoto7@gmail.com if you need more info.