I decided to drive down to St Louis last night and shoot the fireworks, celebrating New Years Eve 2010 ringing in 2011…there was a festive event called Grand Center going on close to St Louis University and I figured I would shoot down around Union Station and that would keep me out of any traffic jams and provide a nice backdrop as well. I had been invited to a New Years Eve party in Chicago, hosted by Lucas, one of my models, but I thought I was going to be leading a group of rockhounds early Saturday morning and wouldnt be able to get back in time for that.  Since I wasnt invited to any other parties, I had some free time on my hands and drove down to shoot the 9 pm fireworks show.
I parked on the east side of Union Station after circling the block and not finding any other suitable and safe area to park in, left Missy to guard the truck and walked up to the front of Union Station and got there just in time for the start of the shells bursting in air….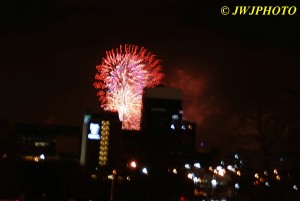 You can tell from this image, that it was a little windy out there…I should have brought a sand bag for my tripod….but there were times that there was no wind too…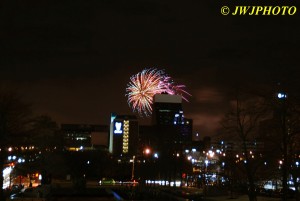 and I was able to get a little bit of Union Station into some of the images too…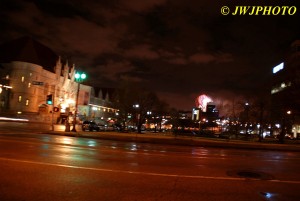 and then before leaving, I shot a few images of Union Station as well…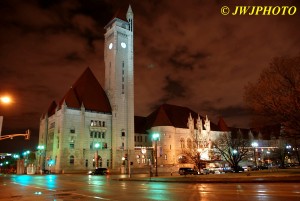 Happy New Year Folks !