My youngest niece Courtney graduated from Eureka High School in mid May of 2015, they hold the ceremony at St Louis University`s Chafetz Arena due the size of the school and the crowd that attends. Mom and I took some photos at her and family at her home in Eureka first….here Court hams it up for our cameras….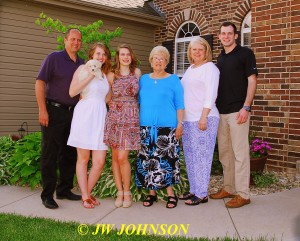 …then a few more photos of Court in her gown, first with her mom, my sister JoAnn, who was going to get to lead a group of graduates into the ceremony this year since she is also a teacher at Eureka High School….
…and one of Court shooting a selfie with Nana Anna`s camera that was toooooo funny to watch….almost….
We then motored over to the Arena and got there early enough to get a good parking spot and then walked inside where we almost froze to death cause they had the ac on alot lower than before…no one was making fun of me for wearing a long sleeve shirt this time. Here is JoAnn entering the arena floor with her set of graduates…she was scanning the crowd looking for us….and then Court is in the 3rd & 4th photos….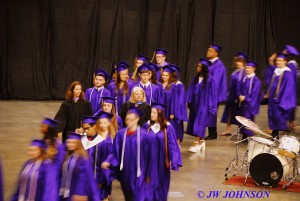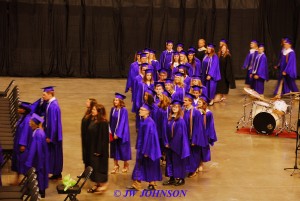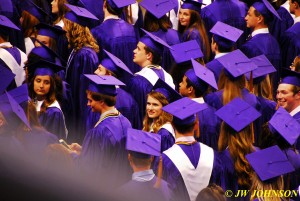 …once the graduates were all inside, the Marine Unit entered the room and presented the Colors and the very fine sounding high school band and orchestra performed the National Anthem….
…after all of the speeches were given, one by a very nice teacher with a great sense of humor who was retiring from history teaching this year, we were all treated to the sight of the graduates tossing their caps into the air….marking the end of the ceremony….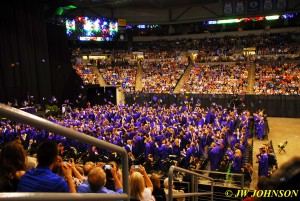 I think this is the last high school graduation ceremony I have to attend, thankfully….jwjphoto7@gmail.com  🙂