One last late entry, our annual Fireman`s Picnic, held last weekend at the Sunny Jim Bottomly Park…I made it up there Saturday evening and snapped a few photos of the rides and tents and sunset….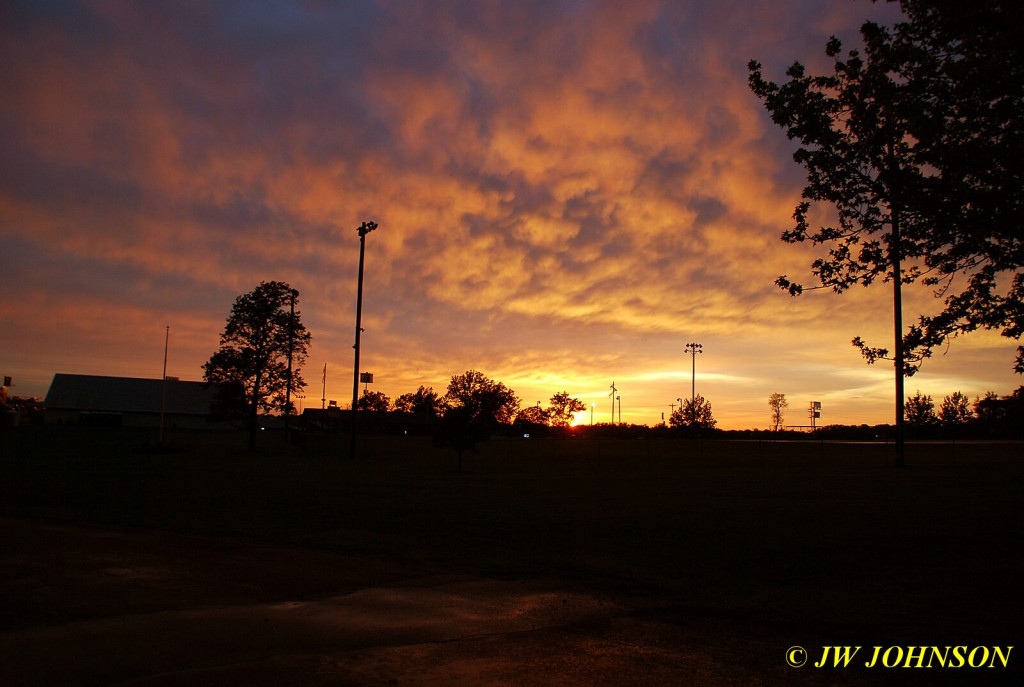 ..it started out as a cotton candy sunset, this one taken just up the street by the ballfield…then I walked back down to the field below the carnival grounds and shot my truck parked on the side street….
..the first photo with a graduated filter and the second without one…then walked over and shot the sunset with the firetrucks in the photo….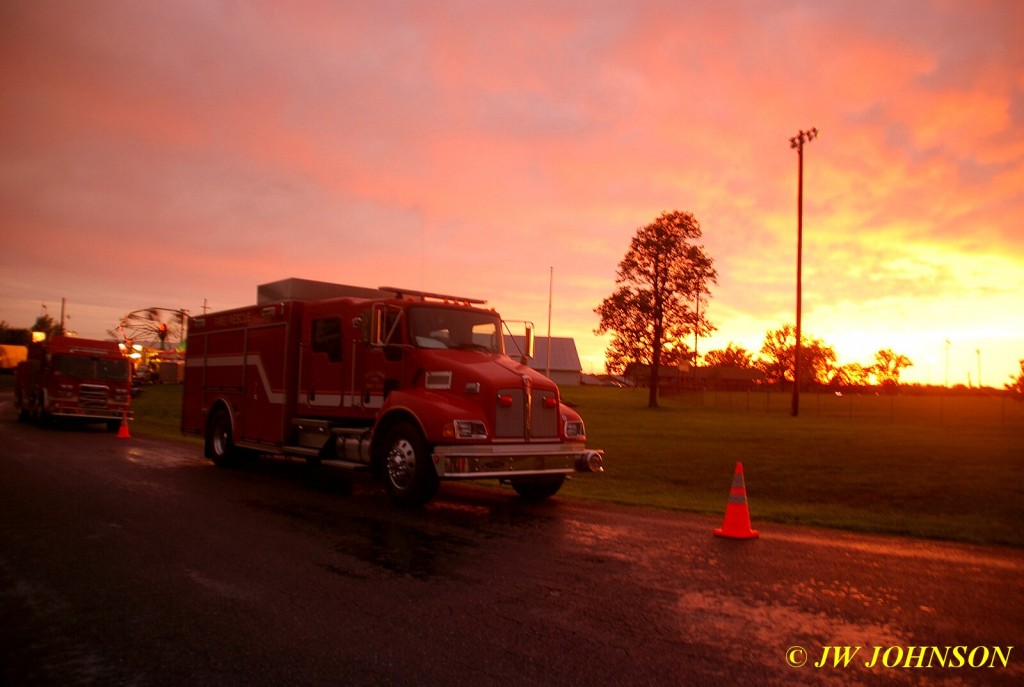 and…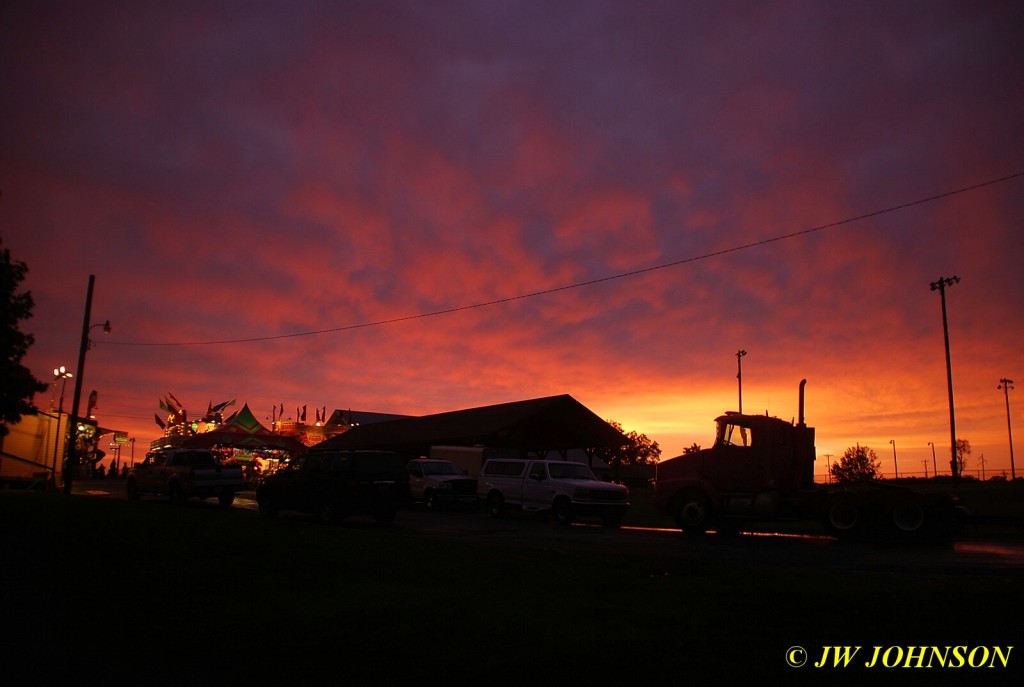 ..and then the tents and fish stand in the background…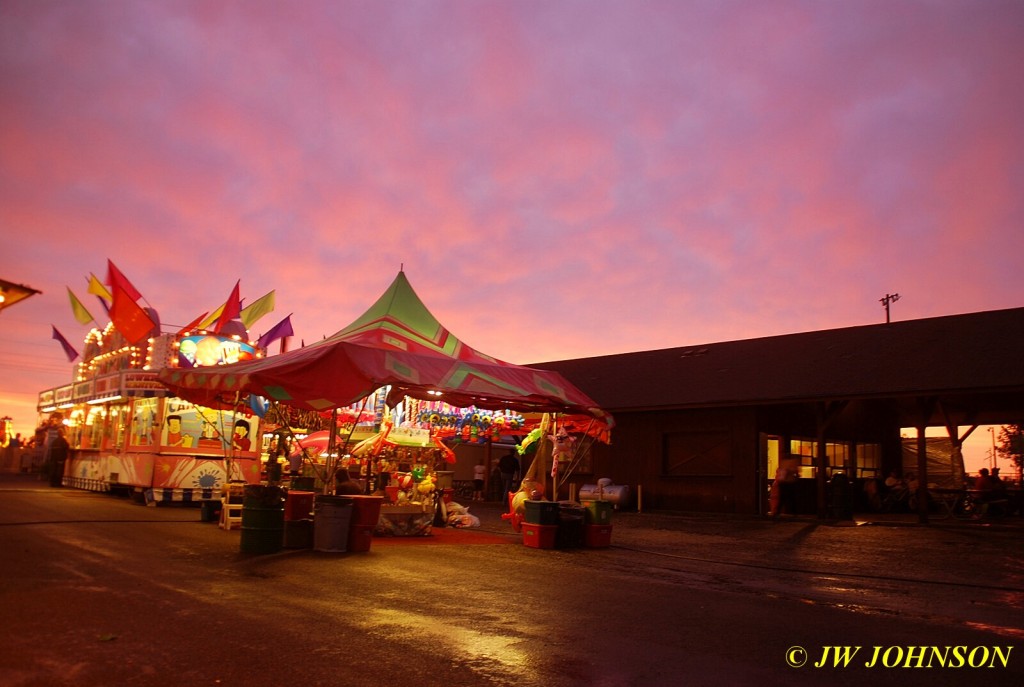 and some of the rides too…