I was strongly considering going to bed and watching my Captain America movie about 11 pm on Sept 2nd, when the tones dropped for Sullivan Fire Department and my plans changed fast. They were directed to respond to a report of flames showing to the rear of Walmart, so Onyx and I headed that way, parking near Snap Fitness and walking across the grass to where firefighters were about to spray down a large area of pallets of cardboard boxes that were stacked two high and fully involved…..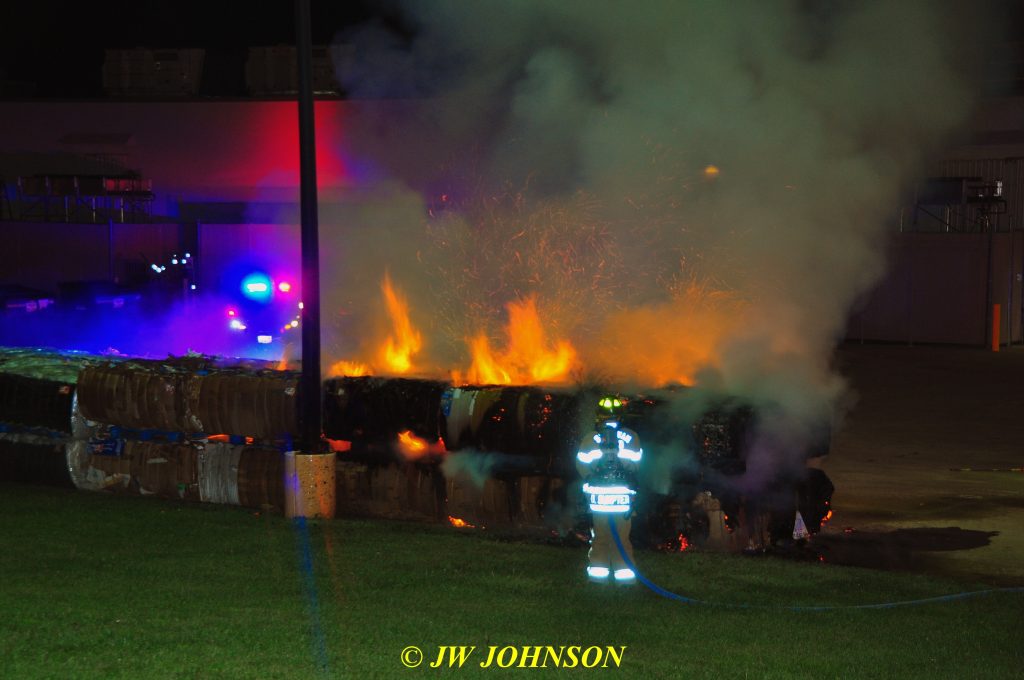 …here you see Firefighter Davey Sumpter on the hoseline….
…and then joined by Captain Dave Konys to back him up on the line, waiting for additional firefighters to arrive….
…firefighters had their hands full trying to put enough water on the boxes to extinguish this fire, especially the way they were tightly packed together, similar to fighting and extinguishing round hay bales stacked together…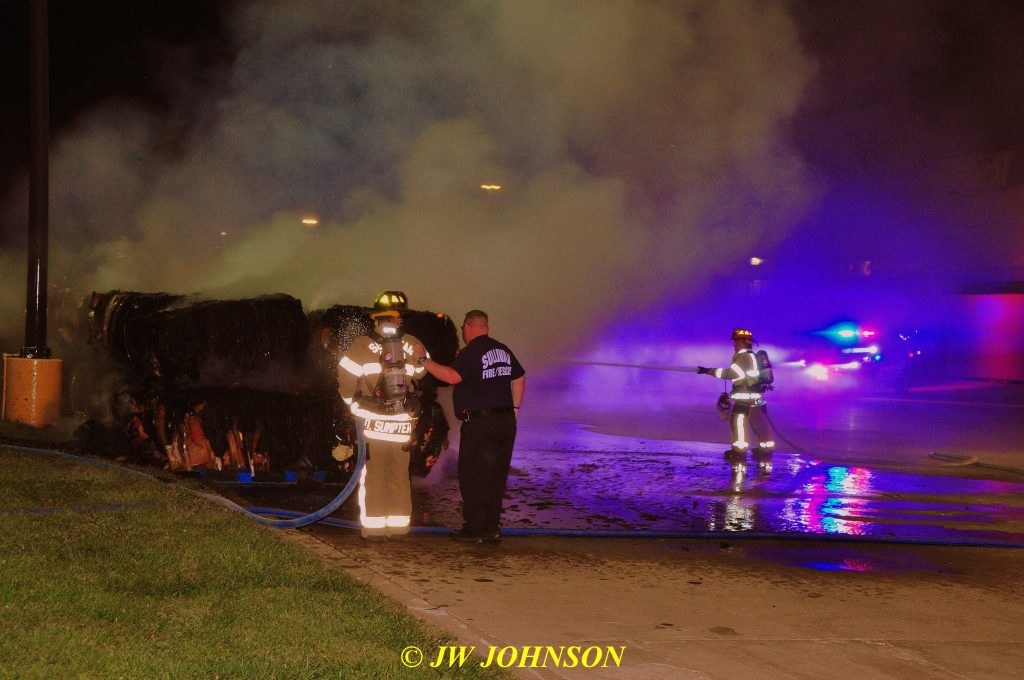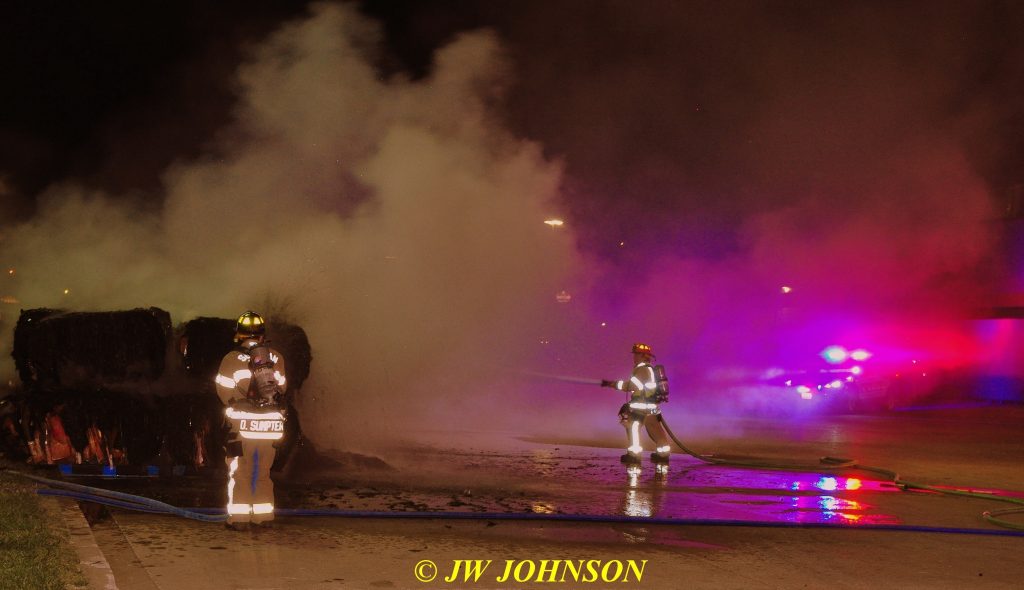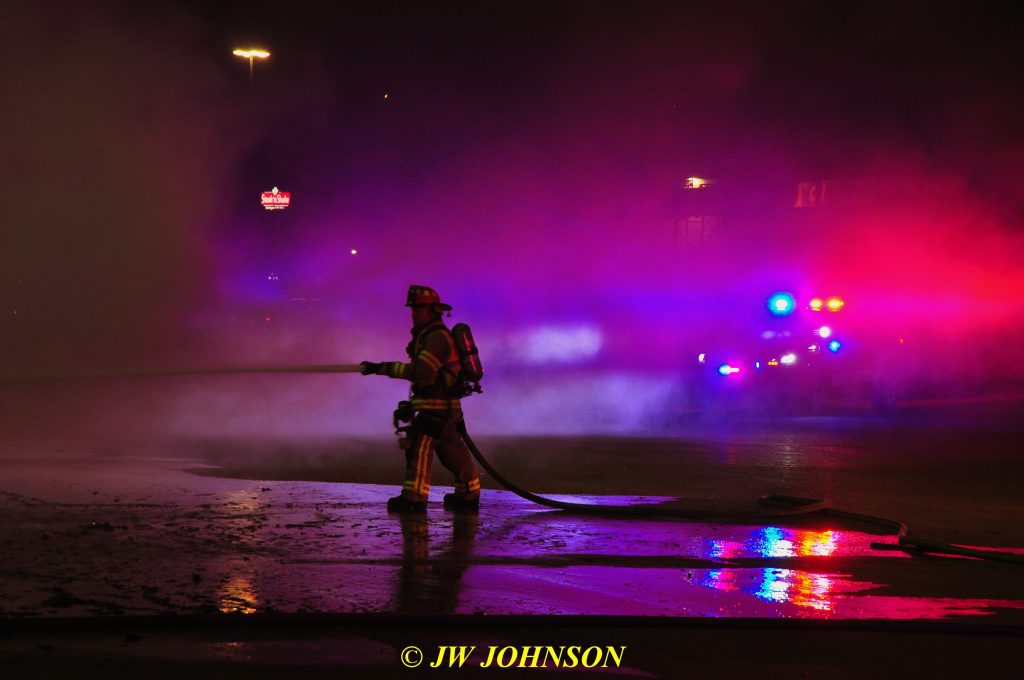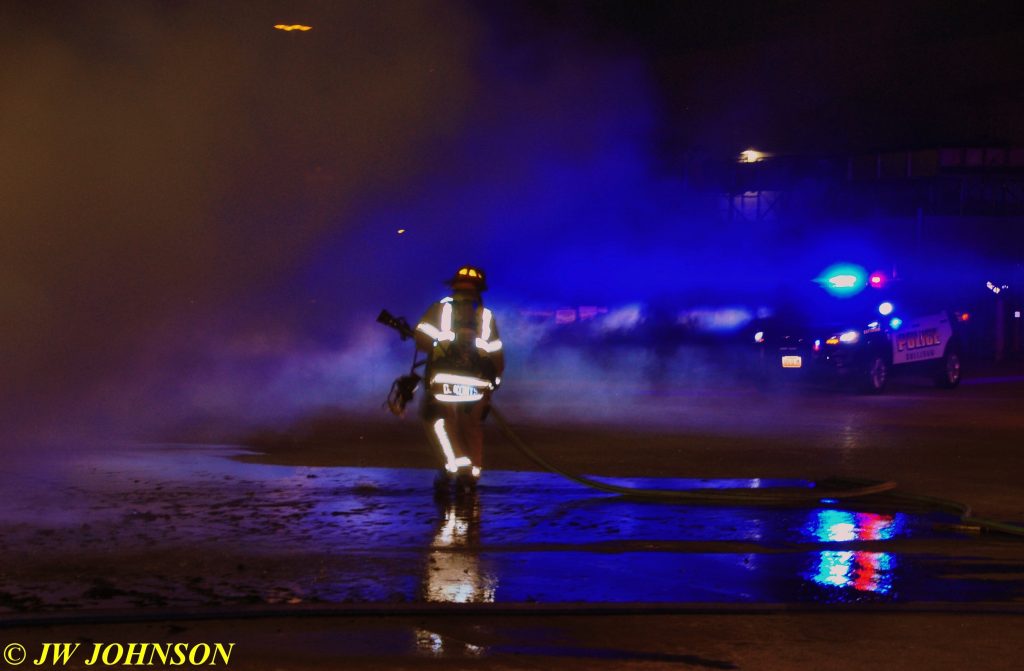 …the great scene lighting provided by Sullivan PD allowed me to get some great extra photos of the firefighters until the big flashlight could be activated on top of the pumper…
…I left soon after, and as Walmart personnel were moving in with a forklift to separate the pallets of boxes, making things easier on firefighters in terms of putting the fire completely out.