Onyx and I drove down to central Kentucky the weekend of the total eclipse to join up with several rockhounds from the Hickory, North Carolina Club, and two clubs from New York State that Hickory invited for the weekend. My core group was joining me there, after I was able to set up a couple of extra locations for the club members to dig at…little did I know that I would be leading a group of 90 rockhounds that weekend, biggest group for me so far. Luckily we were set to have some good weather, not as hot as it can get in August, but still warm. I had prepared for it buying extra water and getting Onyx shaved down a day or two before we left. For the rest of this story, check out my rockhunting blog site at 
www.jwjrocks.com 
The first morning there, after breakfast, I photographed this gorgeous sunrise just before everyone started lining up to drive down to the first location….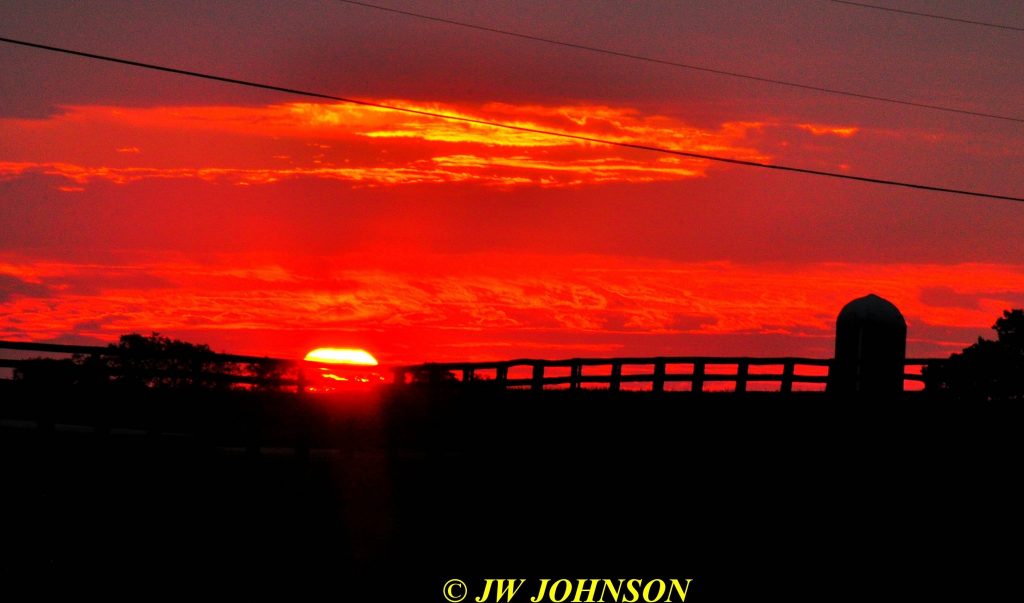 …a sunrise that started out gorgeous and just kept morphing into something different, winding up with some great sunbeams…a prelude to a very nice day ahead. I found a neat vug of brown dogtooth crystals with a blade or two of white barite inside it…
Later that day we drove over to a friends farm who has a creek running down thru his field and we hunted the creek for geodes…I found a beautiful half geode that was filled with sunshine quartz there…
The next day we drove over to Mundy`s Landing to dig at an old fluorite mine, down in the valley next to the Kentucky River…sure was a beautiful cloudy day…
…and many of us stayed most of the day there, finding lots of goodies. On the way back, a few of us stopped to photograph these barns with blue doors and roofs…
…the next morning we had yet another pretty sunrise across the road from the hotel….
…this was the day of the eclipse…we drove down to the goat farm near Mt Vernon, another creek running down thru it, where large geodes can be found filled with pretty sunshine quartz…Onxy found a swimming hole in the creek and took advantage of it…
…and waded up and down the creekline several times as well while the rest of us hunted for some geodes….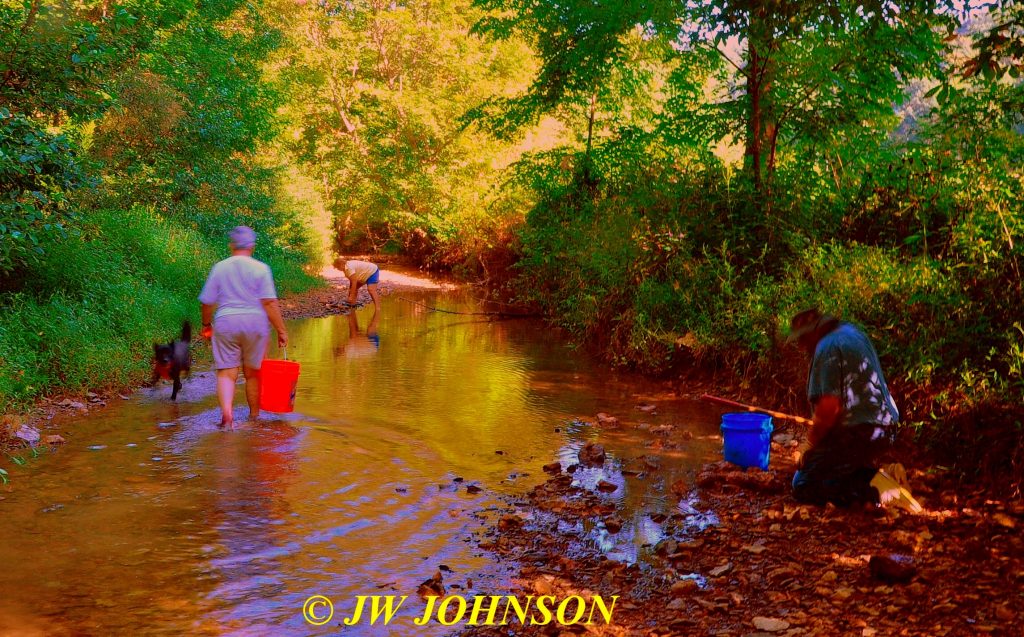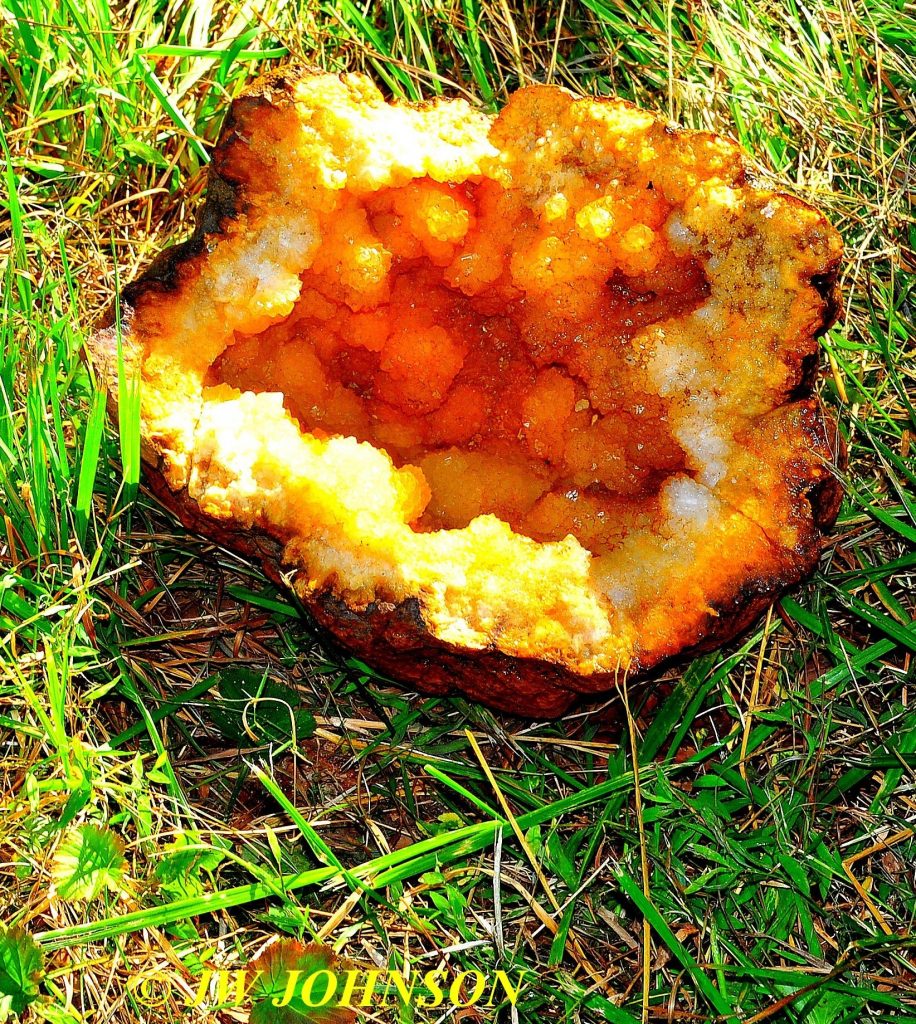 …we had a great time that weekend and brought back several nice ones.