I took my spring vacation trip to Arkansas a few weeks after my early spring trip to southern Illinois and western Kentucky, joined by friends there to dig again at our friend`s privately owned quartz mine and to visit with some of my Arkansas mineral dealers as well as a new friend who has owned and dug at several of his own quartz crystal mines in the Mt Ida and Hot Springs areas for years. Mom usually goes with me on these trips, but had an appointment with her cancer doctor and stuck around for that…she is faithful in keeping her appointments with her doctor and getting regular checkups, probably a big reason why she is now a 17 year cancer survivor. Onyx and I headed west on I-44, about mid morning of April 29th, on our way to Hot Springs…I had checked the radar before we left and it looked good til at least Joplin, where I figured we would likely first run into some stormy weather on the way down there…little did I know what we were going to be in for, or even what the entire Midwest was going to be in for the rest of that week. I thought I was going to have to rent a ferry to get me, Onyx, and the truck and quartz back to Missouri for a while there. We drove down to Joplin and turned south on Hwy 71, now also known as I-49, and when we neared Neosho, we ran into the first thunderstorm, which contained very little lightning and thunder, but a whole slew of rainfall…folks I have never seen rainfall like this stuff !!  It was coming in hard and fast, blowing sideways across the road from southwest to northeast, which meant we were driving right into it…Onyx is not a thunderstorm loving kinda dog, so he curled up into a ball in the backseat and rode it out there…and normally you look for the rain in the dark clouds of the storm…not this time…it was coming out of the bright white clouds on the backside of the dark storm clouds. I didnt realize that until about the second or third blast that we encountered…and I am used to cloudbursts that last maybe a few miles and then you run out of it…nope, not this time either…I pulled over for a minute under the Anderson overpass to photograph it…..coming off the overpass in buckets let me tell ya…..
…..this first storm lasted at least twenty miles, which put us close to the state line, where I intended to fill up my gas tank. I pulled into the first Phillips 66 down there, under the narrow canopy and put my Phillips card into the gas pump…tells me to check inside with the clerk…which meant I had to run fifty feet across in the hard slammin rain to the station…nope, nada, that was not gonna happen…so got into my truck and kept driving south. Had I known there was another Phillips just south of there, I would have gone there but did not know and drove to the Caseys General Store instead, their canopy was much bigger and wider, so that when I parked in the middle, I knew I would not get wet at all, and their pumps worked just fine. Filled the tank and headed over to McDonalds to get Onyx and I some food and then continued south…the hard rain continued til Fayetteville, only then did it begin to let up, and then as we climbed up the Boston Mountains on 71, it finally stopped raining…wow what an experience that was !!
With this reprieve, I drove over to my buddy Adam Lagaveens house in Sallisaw to visit with him awhile and pick up some more of this quartz collection that he was getting rid of, this time several smokeys and arkimers and other goodies that I was happy to help him out with…what are friends for after all. We headed south once again an hour later and ran into another heavy rainstorm down near Waldron, where I had planned to stop and change out the flowers on the graves of my grandparents for Mom, since she wasnt able to make the trip…however I decided to do this another day I was there and we continued south…the rain finally came to a stop as we got close to Y City and as we turned east on Hwy 270 there, we found a little water across the roadway in our lane, so I went around it in the on-coming lane of traffic very quickly. I figured we might see more water across the roadway, but apparently that rain never moved east from there…we saw some dark storm clouds, but by then I knew the hard rain was not contained in them and we had nothing to worry about…..
…..so we had clear sailing all the way down to Hot Springs from there. Weird how that works up here, completely the opposite, with rain coming from the dark clouds yet down there it was in the bright white clouds….learn something new everyday. We arrived at the condo safe and sound around 4 pm and after getting everything moved inside, I looked at Onyx and asked him if he was as hungry as I was…well he is always hungry so we loaded up and drove south to the other side of Lake Hamilton and stopped off at a trailer in a parking lot, called Bubbas Fried Catfish. I had read about this place, they have a restaurant on the east side of Hot Springs but by that time I didnt really want to drive any further than I had to, and this was much closer, so we decided to try it out. I purchased the catfish plate with fried shrimp and fries, and boy was it good…took it back to the condo where Onyx and I pigged out…they believe in feeding you at that place, four big and wide catfish fillets and ten big butterfly shrimp, and steak fries too !!  We were fat cats after eating all that and then headed up to the home-made ice cream shop near Walmart to get some good stuff for later. After a good nights rest and sleeping in for a change, we took it easy the next day and visited with my new friend Robert, who owns a few mines in the area…he and I have talked by email for the better part of a year, he has been a wealth of information for me on quartz in the area and turned out he is a good friend of one of my mineral dealer friends as well. He showed me much of the quartz he has dug in the past few years and invited me and Onyx to go with him up to one of his mines the next morning.
Bright and early the next morning we were again at Roberts place and followed him up to his mine, way up in the middle of nowheresville is how I would describe the location. I offered to help him set up his new pump to remove the water in the pit but he pointed out a location down near the water and told me to dig there and see what I could find…the day before that he was finding some nice phantom crystal points that folks in Japan apparently go nuts for…I found a few of them and a few small clusters that he let me keep. After he got the pump running and pumping finally, he fired up his trackhoe and removed some of the rock back behind me and then I helped him clean out a few pockets that we found in there, filling a few buckets for him to clean and sort the next few days. By 3 pm, Onyx and I had to leave to keep an appointment with a model in Hot Springs, so we took off in that direction, running into some slow traffic as we got close and even tho we were running a little late, keeping in contact with him by text, I discovered he was going to be late as well, and it all worked out just fine. I took him to supper after at the Habachi Sushi Buffet and then Onyx and I got back in time to shoot a great sunset behind the condo on the lake….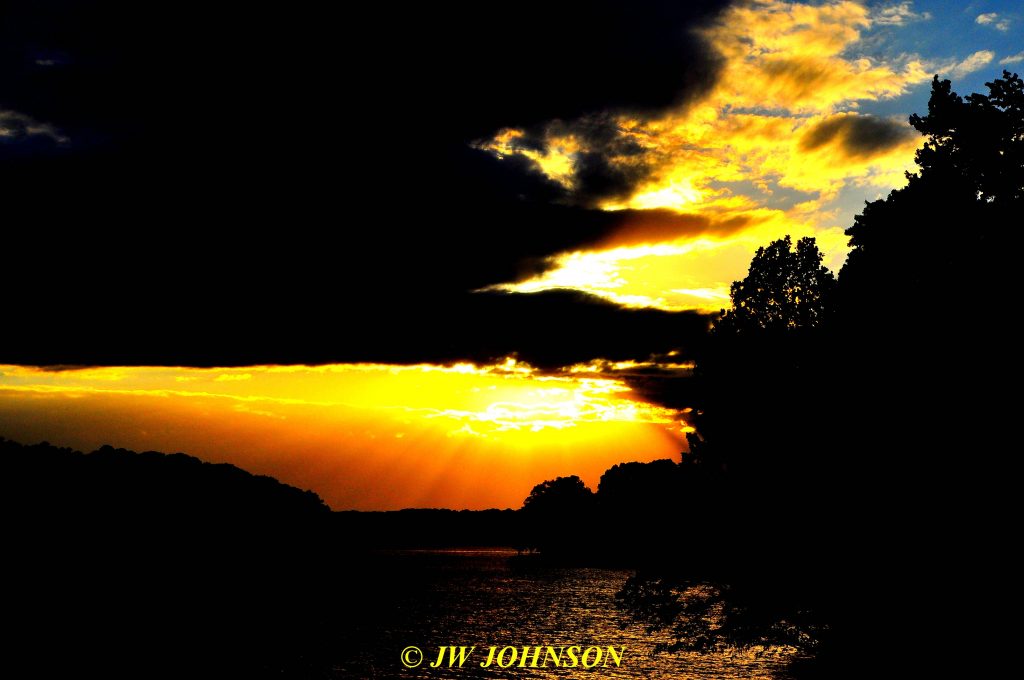 I was trying to block the sunlight from my lens and came away with a neat photo as it was….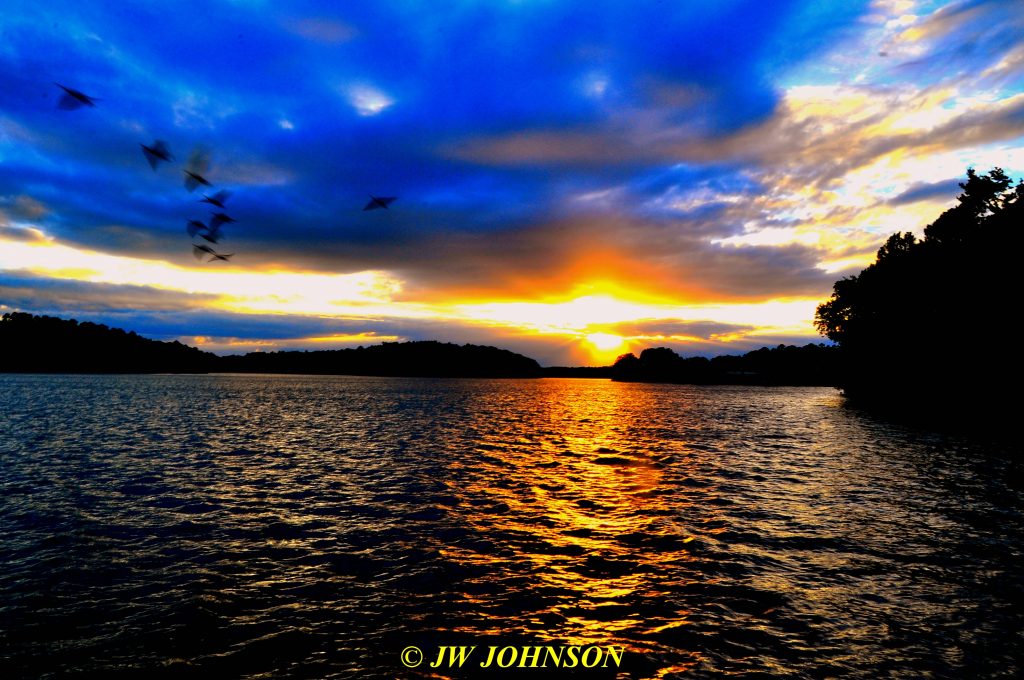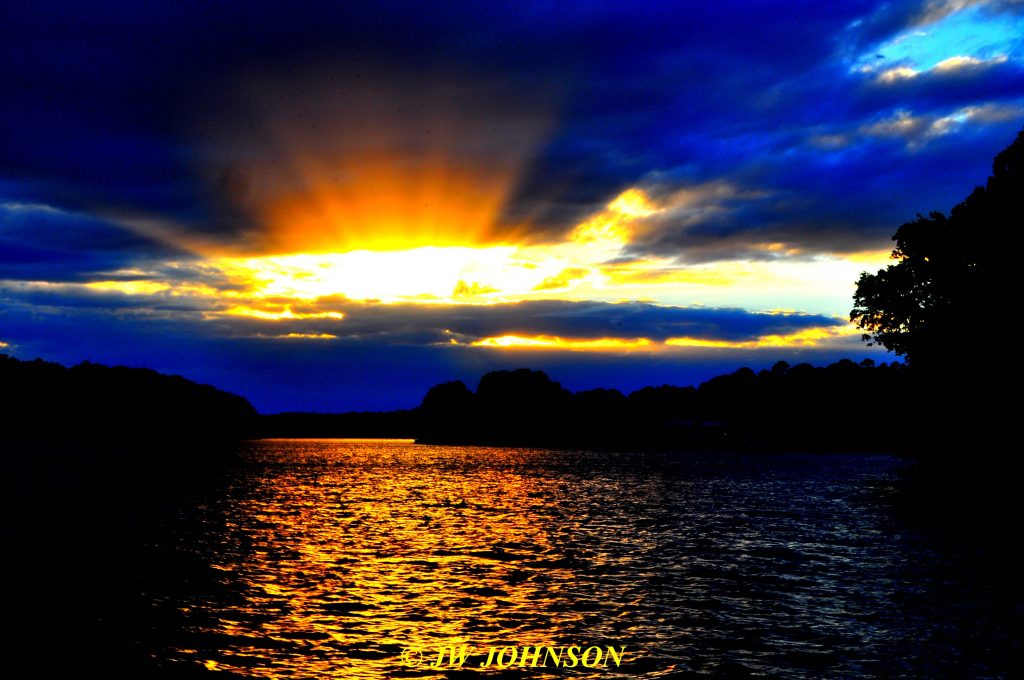 …lots of sunbeams and even some geese flying thru there…sure was pretty. The next day, Onyx and I drove back up to Waldron to Sehorn Cemetery, where my grandparents are buried…this is a beautiful cemetery, perched upon a hill with a nice view of the surrounding valley near Winfield, Arkansas, and majestic tall pines and cedars standing tall and guarding the knoll there. There was a fast moving tornado that touched down there last year and damaged many of the old trees, but the pretty ones survived, even though their branches were stripped bare or twisted around, while other trees next to them were left unscathed.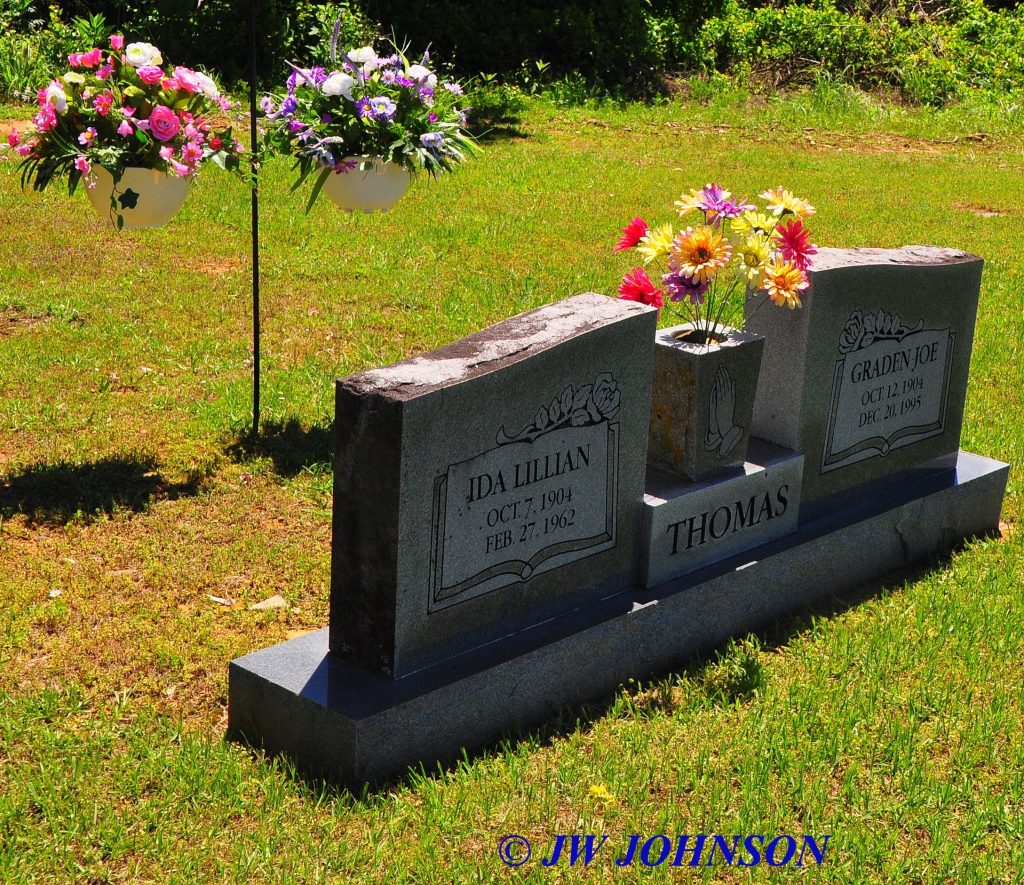 My quartz hunting buddy Adam, who I stop to visit with each year on my way down there, his Mom is buried here, her maiden name was Sehorn, so its like their family cemetery…she has a beautiful black stone marker with an engraved angel curled up on the side of it…it really stands out and captures your attention front and center when you enter the grounds…not far from the graves of my grandparents.  An hour later we were headed back to Hot Springs…I had thought about stopping to see my Uncle Harold and Aunt Raye, but as I drove by their house and didnt notice any activity, I thought they might be taking an early afternoon nap and didnt have their number with me to check, so drove on back to Hot Springs. I photographed some beautiful flowers in the farm fields close by….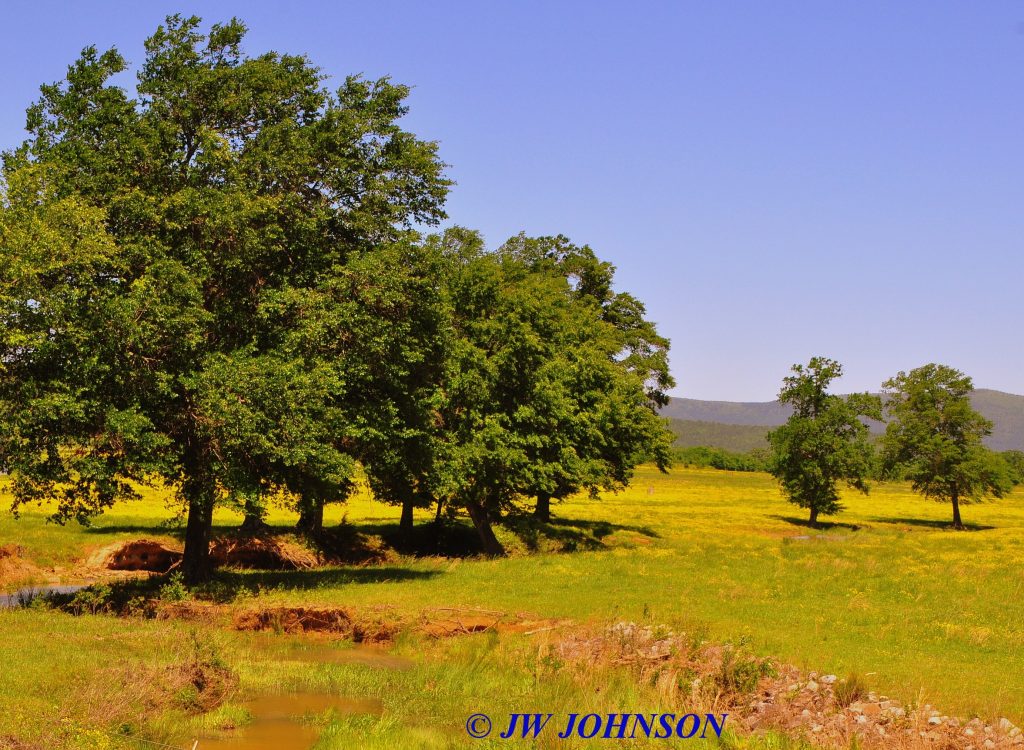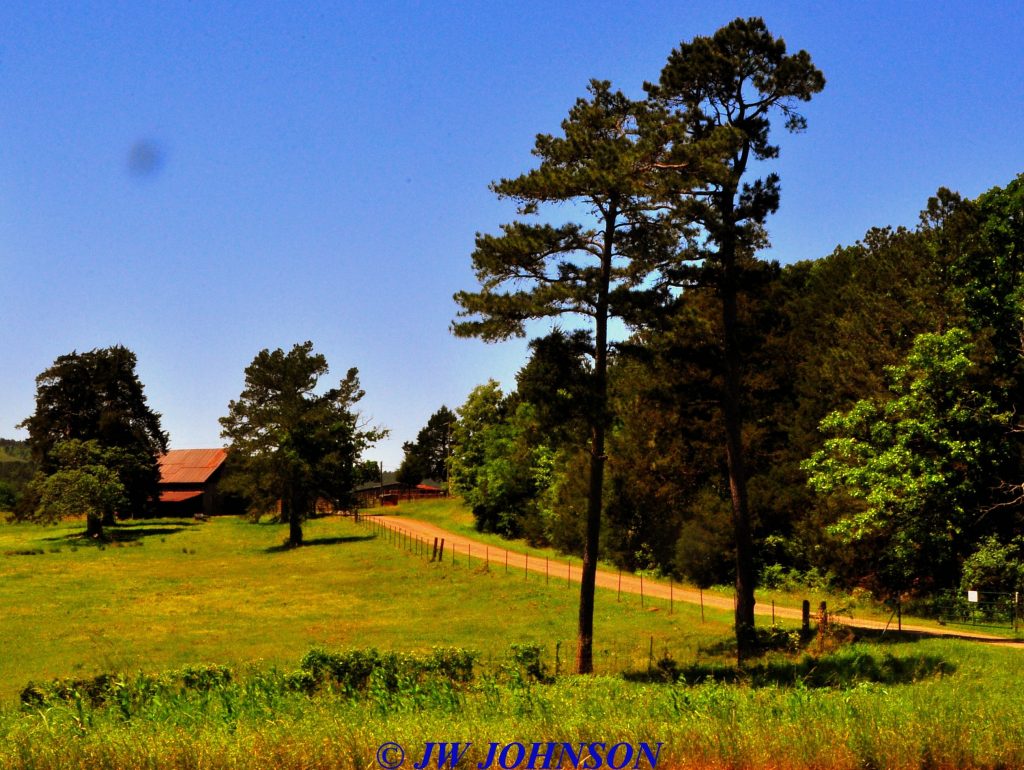 I also stopped by the small waterfall on the Fourche LaFave River at Y City on the way back, it is easily accessible from Hwy 71 by a short walk to see…
…and then I drove out to my favorite waterfall near Hot Springs, called many things, but known as Blue Hole Falls, due to all the rainfall, it was really running heavy over the shelf of novaculite there that day….its a double decker and we rarely see that water on the left side running over the shelf at all….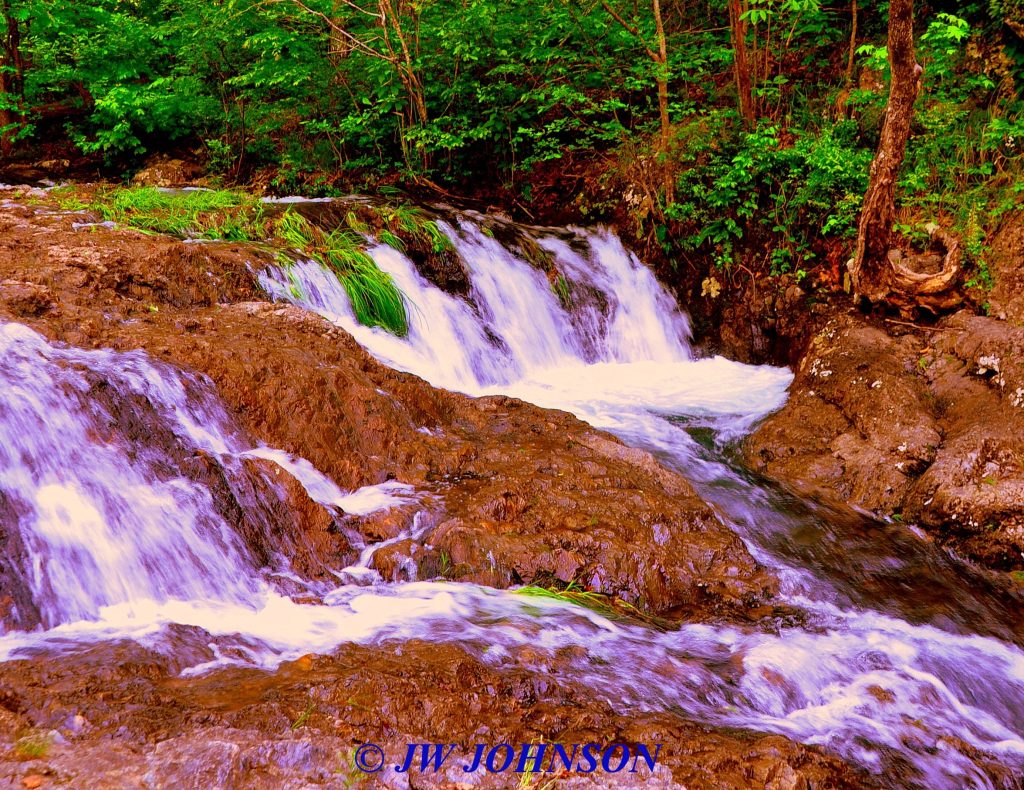 I then drove over to the Phillips station in town to fill my tank, finding out that it was now a Valero station instead…on my way back to the condo I spotted two of Hot Springs Fire Departments trucks headed to a vehicle accident….
…and then decided to head over to Outback Steakhouse for supper….love their steaks and my buddy Jake is a waiter there as well, always takes good care of me. We returned to the condo just in time for another beautiful sunset….
The next day I slept in again and then visited with friends and we had yet another great sunset that evening…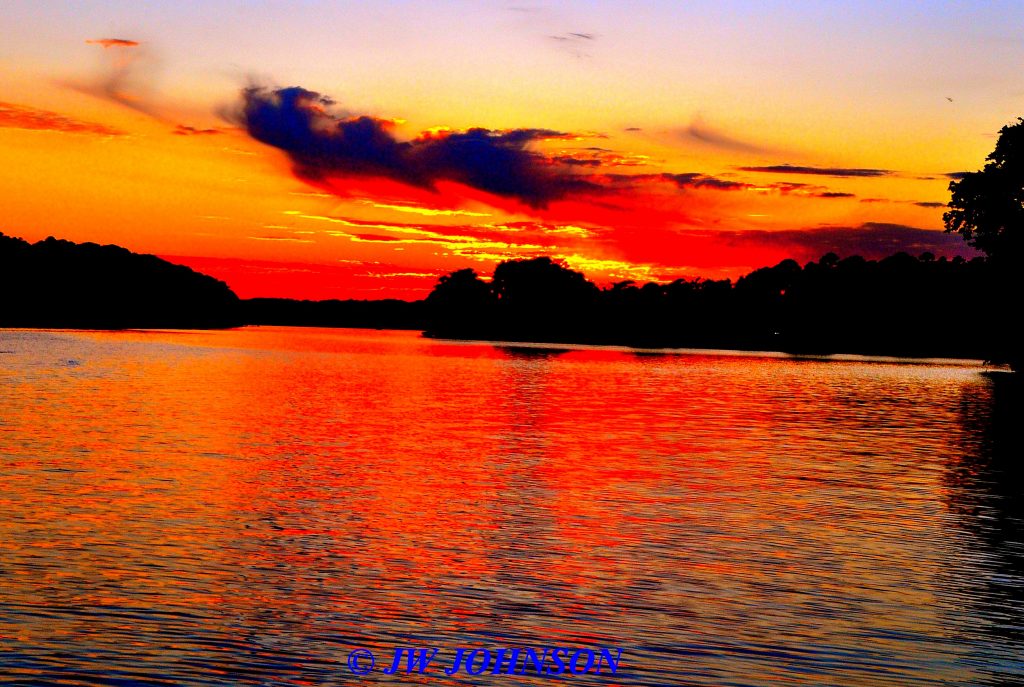 …and then on Wednesday morning, we started off with beautiful skies and then it clouded up by mid morning and those torrential downpours started in again…
…above you see the clouds thickening up, and then the darker clouds came in…I`m shooting to the west from the balcony and there is a gorgeous house over there on the south shore that I am focused on…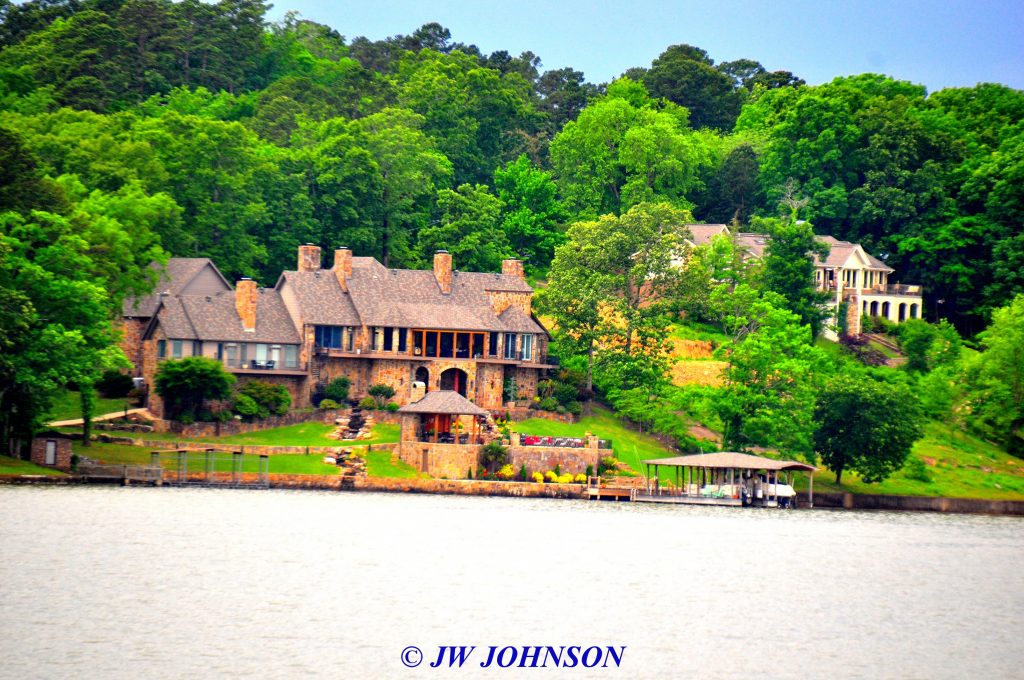 I was going to driver over and visit with Gary Fleck, one of my mineral dealer friends, that day, but once there, I couldnt find anyone there, so I headed back to the condo for an easy day off…as it turned out, he was next door doing some cleaning at his Moms house and we just missed each other. I returned the next day right after Chris Keyme arrived in town, and he rode over there with me…explained to him that I was going to visit and prob purchase some new stuff from Gary as well…we had a great time and visit there with Gary and Chris got to see some beautiful stuff that Gary has inside and outside his home as well. That evening, after more of my rockhounding friends arrived, we had supper at the Habachi Sushi Buffet and then Onyx and I headed back to the condo for ice cream. Some of my friends came in late that night and some early the next day, meeting up at the earlier arranged time and meeting place before our drive up Hwy 270 to Mount Ida to dig and collect quartz crystals at a privately owned mine. 
We dug there two days and had a great time together, found a lot of pretty quartz crystals and plates of quartz and clusters too. On Saturday, we stopped off at Burl`s Smokehouse on the way to Mt Ida, told my group I was going to get a sandwich and chips for lunch there, and everyone followed me inside to get one as well…the next thing you knew, instead of one sandwich, the gals there were making up ten sandwiches for us…I ordered a smoked ham sandwich on white bread with mayo, double meat, and here is what it looked like when I had it later at lunch time….
…DELISH and yes, Onyx did help me finish it off and he enjoyed it too. We had supper the second night at Outback Steakhouse and since some left earlier than some of us others, I had them make reservations there and ask for my buddy Jake to take care of us there…which he did. The next morning most of us met at Cracker Barrel for a good breakfast and then held a rock and mineral swap in the parking lot, before driving over to see my friend Robert, where several of us bought some crystal clusters from him. My friend John, took a real shine to Robert as I had earlier in the week, and was invited to go to his mine on Monday morning, so John delayed his departure an extra day to go rockhunting with Robert, while the rest either headed home that afternoon, or like me and Onyx, took off the next morning.
We enjoyed the last of our ice cream and another great sunset that evening….
…and the next morning, Onyx and I headed north toward Missouri…leaving about 8 am to avoid the traffic jams that are so prevalent in the Little Rock area…I intended to take 440 around the city and on up to Hwy 67, however ran into a huge traffic jam soon after passing up 430. Needless to say I exited 440 and turned north to try and go around it, but got lost in doing so and can safely tell you that I received tremendous help from the Little Rock PD after calling their non emergency line, the Desk Sgt was able to get me over to I-630 fast and on my way north soon after. I did see a very pretty Little Rock FD Hook and Ladder truck just before turning on to 630. I also wasnt sure how bad the flooding would be north of Little Rock, but as soon as I started getting close to the turn on to Hwy 63 and near the town of Hoxie, which is a major UP town, I spotted UP Maintenance crews trying to shore up their rail lines with heavy rock to prevent the roadbeds from washing away and either side of Hwy 63 was water as far as the eye could see, water right under the train trestles and road bridges too. It was pretty scarey for a few miles up 63 to the north.
I stopped for a few minutes just south of Hardy to photograph an old mill and water race, and gave Onxy a bit of a break to stretch his legs too….its called Morgans Mill…
and then we continued northbound on Hwy 63 and arrived home a few hours later, tired but happy, another good trip with good friends, food, and scenery, and of course, more rocks for the collection. If you would like to see more of the rocks part of this trip, check out  my other blog at www.jwjrocks.com