As I walked out the door at 7 am Sept 28th, 2017, I noticed the clouds tinged with a beautiful bright red color and grabbed my camera from the truck to snap a few photos of the beauty….
…then I stopped at the end of the parking lot behind City Hall and walked around the corner to shoot the sunrise clouds over Interstate 64 looking east….
…and the radio tower behind me….
…and then I drove south on Big Bend toward home, noticing the sunrise just hanging up in the sky, so I stopped at the Sunnen fountain to shoot it as well…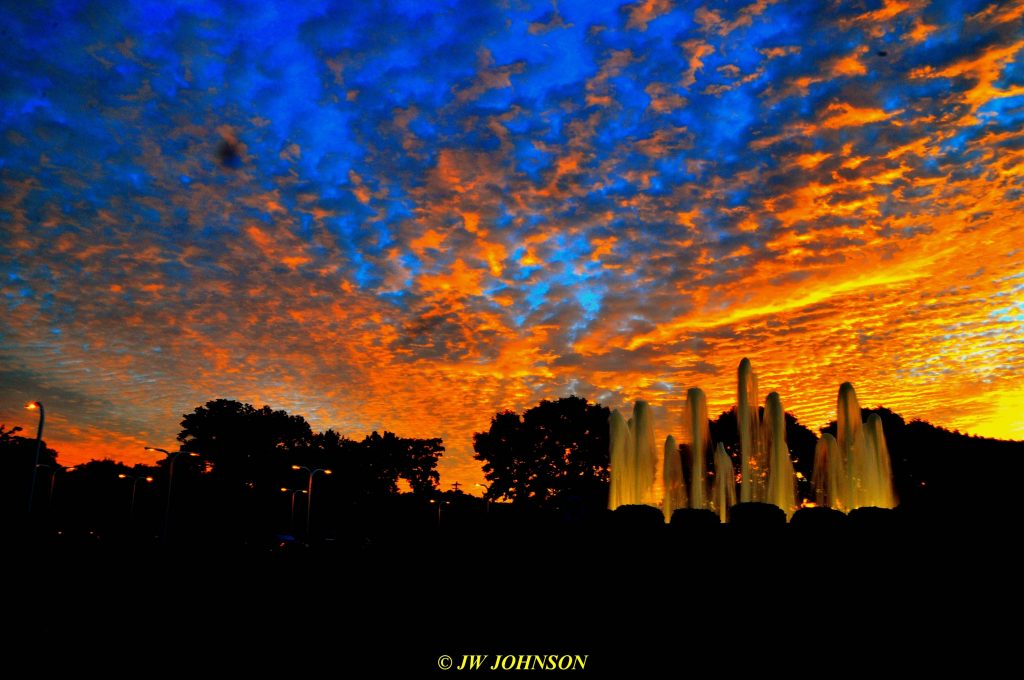 sure was pretty….